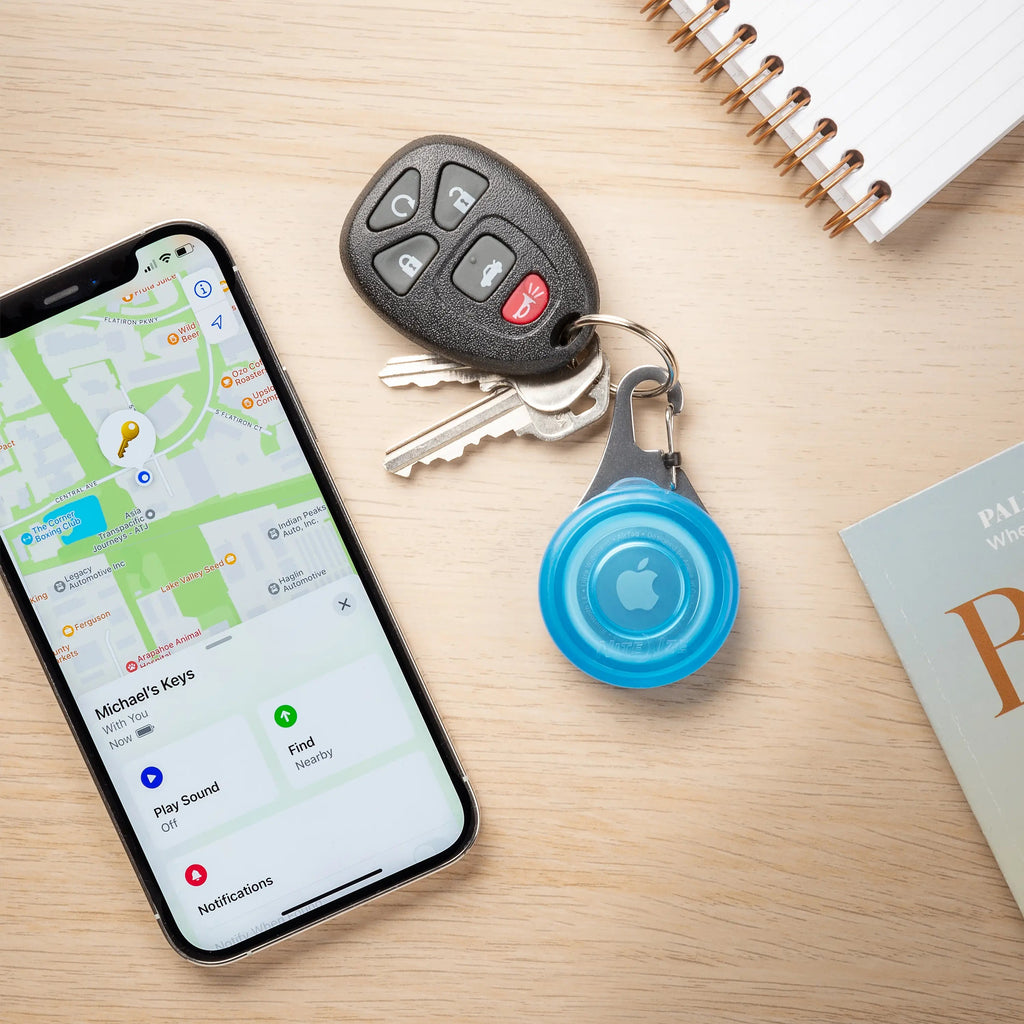 WearAbut Pet Clippable Tracker Holder Smoke
Details
WearAbout Pet Clippable Tracker Holider - Smoke - Apple Air Tag Holder
This protective Apple® AirTag® holder can clip onto a pet's collar or harness and features a SlideLock® gate to stay securely attached.
Keep tabs on your wandering pup with the WearAbout Pet Clippable Tracker Holder for the Apple AirTag. Set in a locking stainless steel clip, WearAbout features a lightweight thermoplastic rubber housing and lid that lock together with a snap. WearAbout is custom designed to snugly hold an AirTag through constant movement on your rowdy pup, closing tightly for long-term use while also opening easily with the pull tab along its edge. The stainless steel clip features a patented SlideLock mechanism that locks the gate onto a collar or harness, ensuring that it stays securely attached through zoomies, off-leash runs, and beyond. With a subtle, discreet housing that obscures what's hiding inside, you'll never want to use your AirTag without WearAbout again.
PRODUCT DETAILS
Securely holds AirTag (AirTag not included)
Lightweight, discreet + protective housing
Strong stainless steel clip + wire gate
SlideLock slide-to-lock carabiner
Inner grooves on housing create tight, confident hold
Pull tab on lid allows for easy opening
Easily replace AirTag battery while in holder
Additional Information:
Warning: CHOKING HAZARD, NOT A CHEW TOY. Know your dog and choose the appropriate type of product to prevent choking or other harm. Observe your pet's behavior with the product for suitability. Some products may be inappropriate for your pet. Supervised use only. Ingestion of this product can result in serious injury. Discontinue use if damaged. Not for use during containment or crating. See Apple for information regarding AirTag use for pet tracking.
| | |
| --- | --- |
| PLU: | 1-21288 |
| BRAND: | Nite Ize |