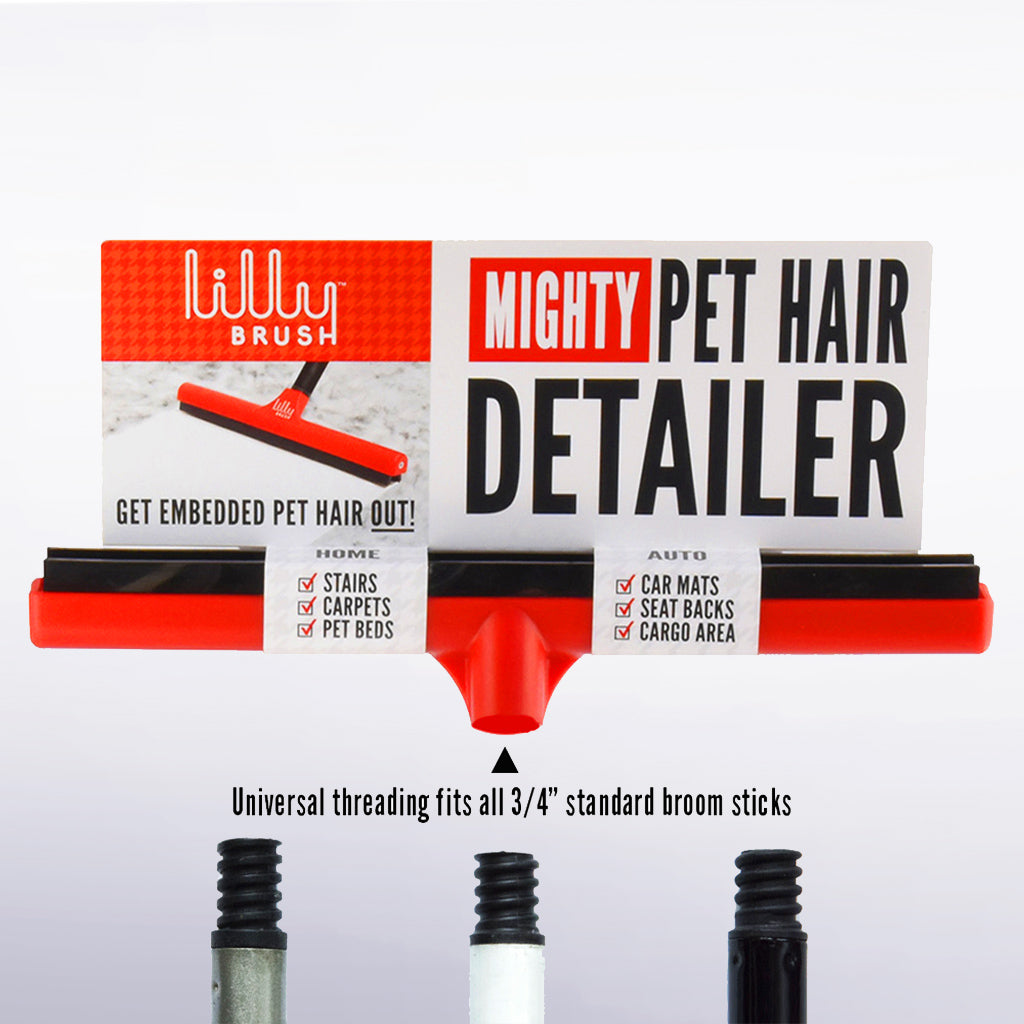 Lilly Brush Mighty Pet Hair Remover
Details
Lilly Brush Mighty Pet Hair Remover With Handle 
Deep Clean Carpets and Rugs
Even the best vacuums can't get all the woven-in pet hair out of carpets. If a closer look at area rugs or carpeting shows any trapped hair at all, wait until you see what this amazing tool will find! Perfect for stairs too!  We use the Mighty Hair Remover in our self-service wash at the shops - so you know it works!  
A carpet cleaner like you've never seen before
Product Features
Dueling 11.5" soft blades pulls out embedded hair that vacuums can't grab
Same unique soft blade as our best-selling Mini Pet Hair Detailer
52" Sturdy steel handle with universal ¾" screw-in
Additional Information:
How to Use:
Pull detailer towards you across carpeted area using short, quick strokes and light downward pressure. No need to press hard!
Gathered pet hair will form an easy to remove roll along the leading edge of the blade as you clean
Occasionally use a clean, damp cloth to wipe accumulated dirt and dust from blade to maintain maximum cleaning power
FAQ's:
Will this work on shag carpets?

Yes! This was one of our first tests and it works like a charm! It can be hard to see the hair accumulating in the fluffiest of rugs, just keep sweeping and it'll come right out.
| | |
| --- | --- |
| PLU: | 1-21343 |
| BRAND: | LIlly Brush |